Walk Down on Broadway
On last April 11th I walked through the whole extension of Broadway Avenue in Manhattan with a field recorder, registering the sounds happening as I passed by the different neighborhoods. This process resulted in an six hours long soundwalk, which I edited down to different sound collages corresponding to different neighborhoods and acoustic climates I encountered. The project is to be framed in an album format both as a CD-R and online. The tracks narrate my trajectory from the starting point on Broadway & 220th Street to the end point in Battery Park. Walking down on Broadway while recording sound was the only guideline, or score, I set for myself in order to arrive at the source material informing my sound collages. In this way, the mundane, or seen as mundane unfolding of quotidian life is the agent of my piece celebrating sounds that are dismissed as noise or non musical.
Excerpt : Upper West Side

The full length of Broadway can be experienced HERE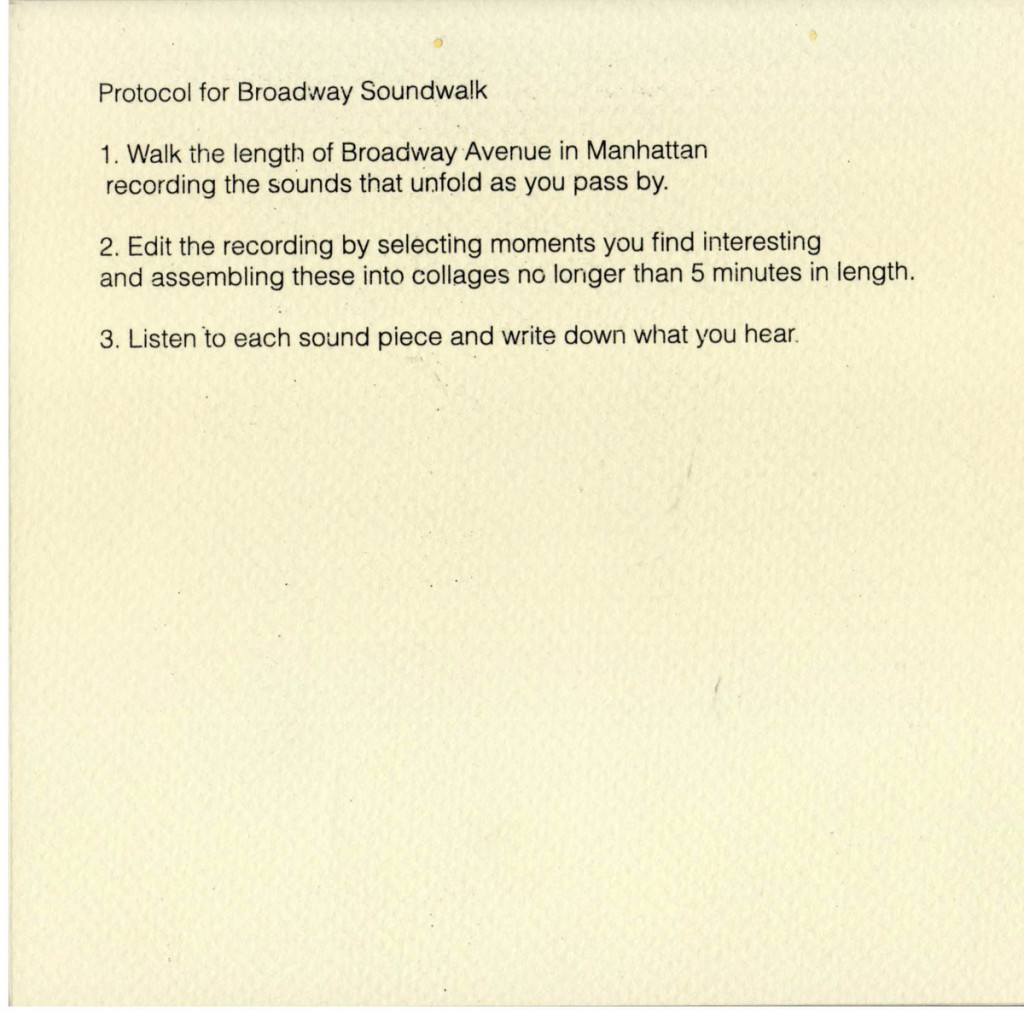 Artist Bio:
I'm a São Paulo, Brazil born musician living in Brooklyn. My explorations with sound range across diverse fields. I have worked with music for video and advertisement, recording studios, performed and recorded for over six years with São Paulo's rock group 'Garotas Suecas', big record collector, psychedelic music enthusiast, occasional DJ, and developing audio engineering with a growing interest for field recordings and unconventional musical practices.