(audience)), The School of Media Studies and Parsons Urban present PARALEKTRONOIA a two-day festival of radio which includes a lecture/presentation by German sound artist Felix Kubin; a conversation between Kubin and Albert Glinsky (author of Theremin: Ether Music and Espionage) with a response from art historian Branden Joseph; a sound walk; and a "screening" of selected radio plays by Kubin, Anna Friz and Gregory Whitehead.
Complete Festival Details can be found at the ((audience)) Website
Day One – Perfomative Lecture
Thursday, December 4, 2014
7-10pm
The New School – John L. Tishman Auditorium, University Center, 63 Fifth Avenue, Room U100, New York, NY 10003
$5 / FREE for New School students
PARALEKTRONOIA begins with a performative lecture by pioneering German electronic artist Felix Kubin. Musician and "compositional linguist" Chris Mann opens. A reception will follow.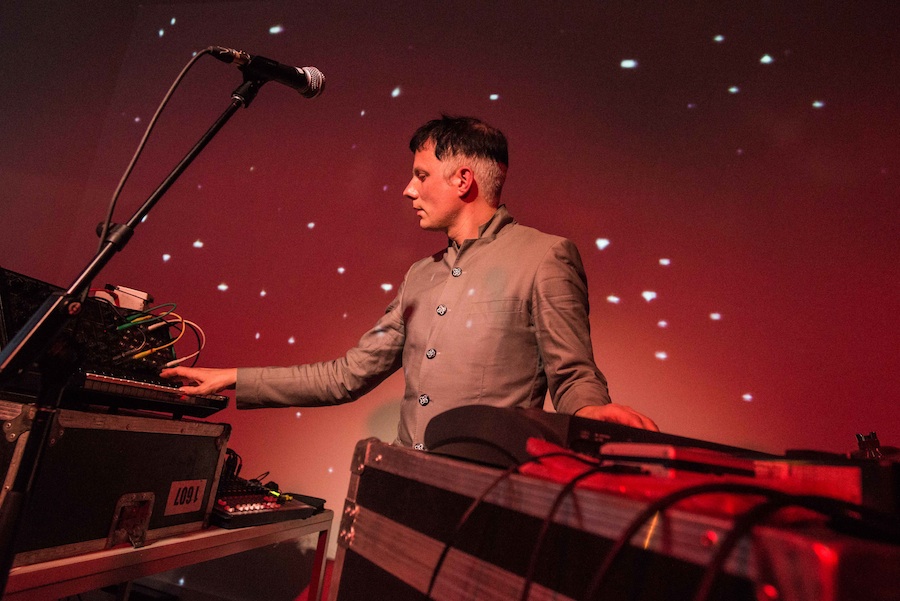 Day Two – Symposium
Saturday, December 6, 2014
12-6pm
The New School – Anna-Maria & Stephen Kellen Auditorium, Sheila C. Johnson Design Center, 66 Fifth Avenue New York, NY 10003
FREE
Soundwalks
((audience)) screening
Discussion and Response with Felix Kubin, Albert Gliskey and Branden Joseph

The electro-paranoiac phenomenon has left its mark on the lives of numerous electronic pioneers. Russian-born Léon Theremin not only invented the theremin, but also invented an infamous bugging device for the KGB. And Joe Meek, an eccentric British music producer, locked himself, at times armed, in his studio in order to keep the origin of his sound effects secret. A "paralectronic" artist has a mental radio with hypersensitive antennas.
– Felix Kubin
In order to track down instances of "paralektronoia", Kubin interviewed inventors and musicians who research the effects of invisible oscillations on the psyche using field recordings and radiophonic experiments. The work includes interviews with artist Carl Michael von Hausswolff on Electronic Voice Phenomena and with scientist Stefan Andriopoulos on media and occultism, as well as excerpts of conversations with Alvin Lucier, Lionel Marchetti, Asmus Tietchens, Mika Vainio, and Dr. Hannes Maier, a physicist and neuro-otologist, among others.
---
About Felix Kubin
Felix Kubin is one of electronic music's most dynamic and versatile performers whose activities include futuristic pop, radio plays, electroacoustic music and works for chamber orchestra.